Surprise! Surprise! Surprise!
Right here....I'm going to feature to you my lovely Strawberry.
It is red and juicy....
A rare chance to see so many of them flowering and bearing fruits.
The flowers are white and with a sweet strawberry smell.
But that's a yakky for Martha who would say it's a pockmarked nose...
Do anyone of you also see it or resemblance a pockmarked nose?.....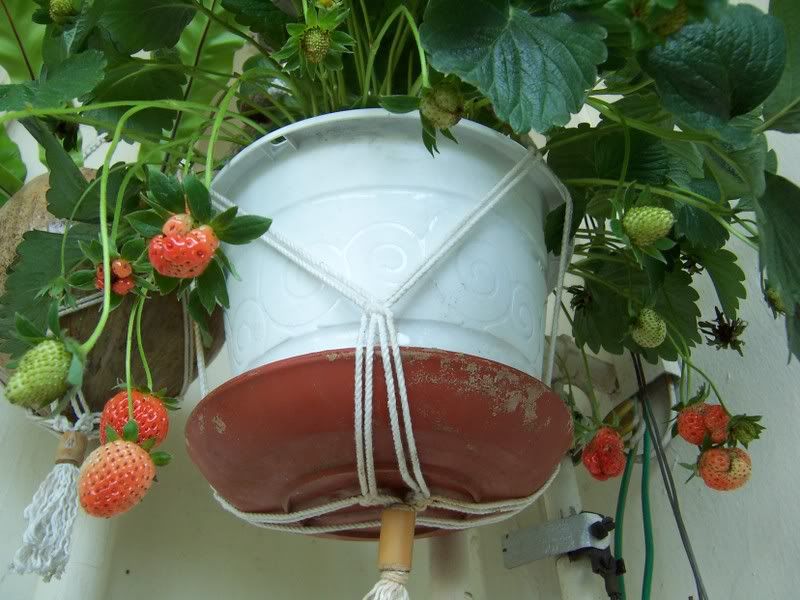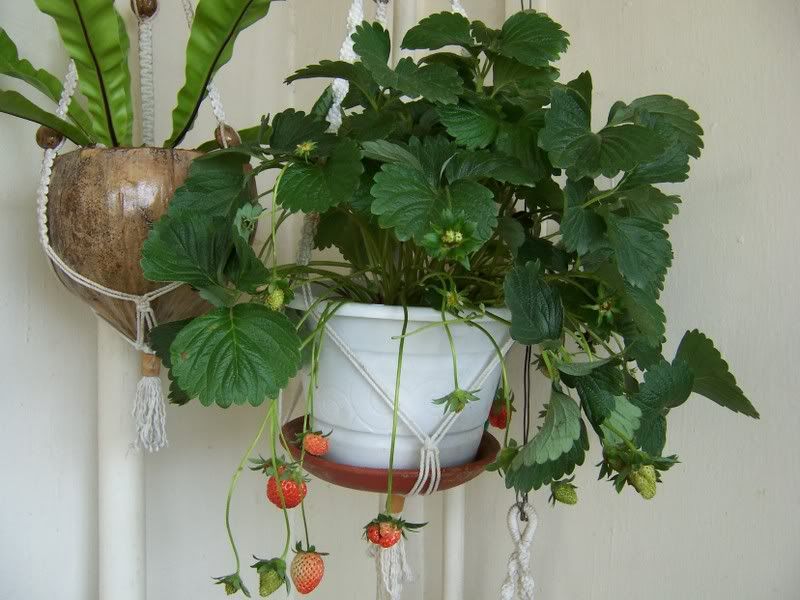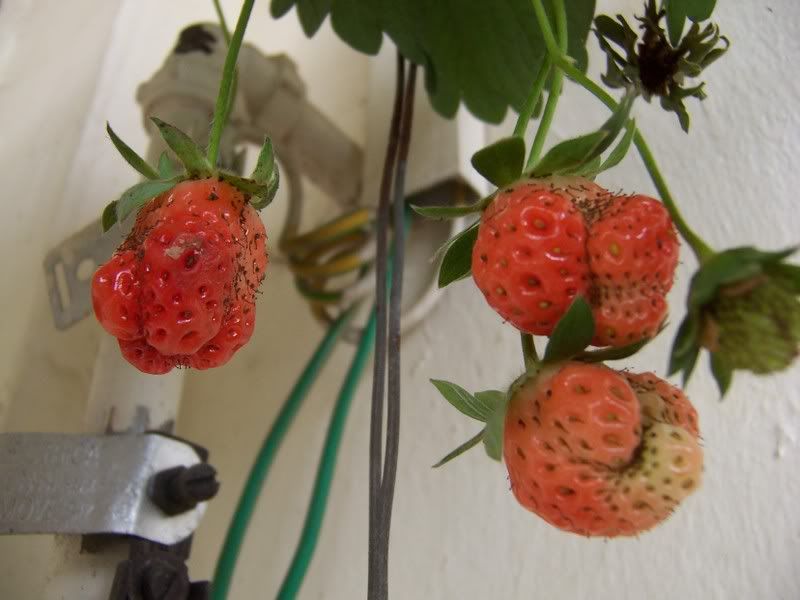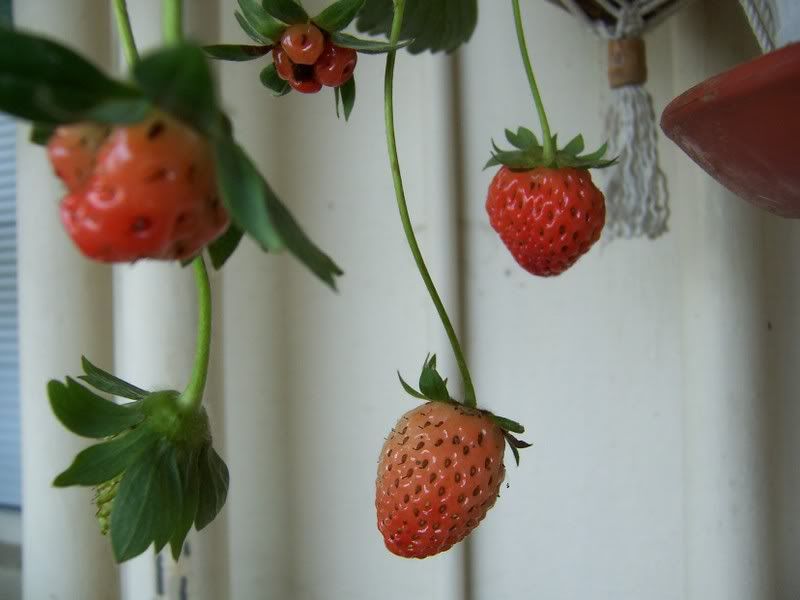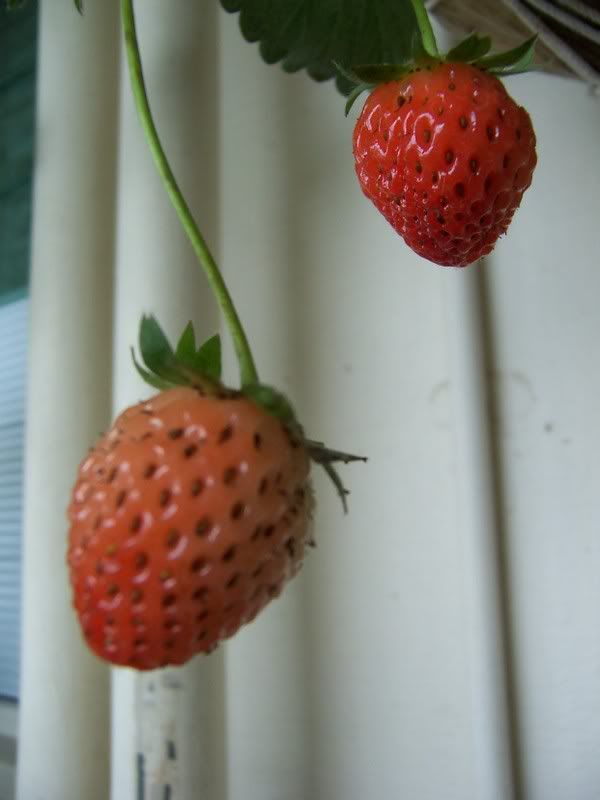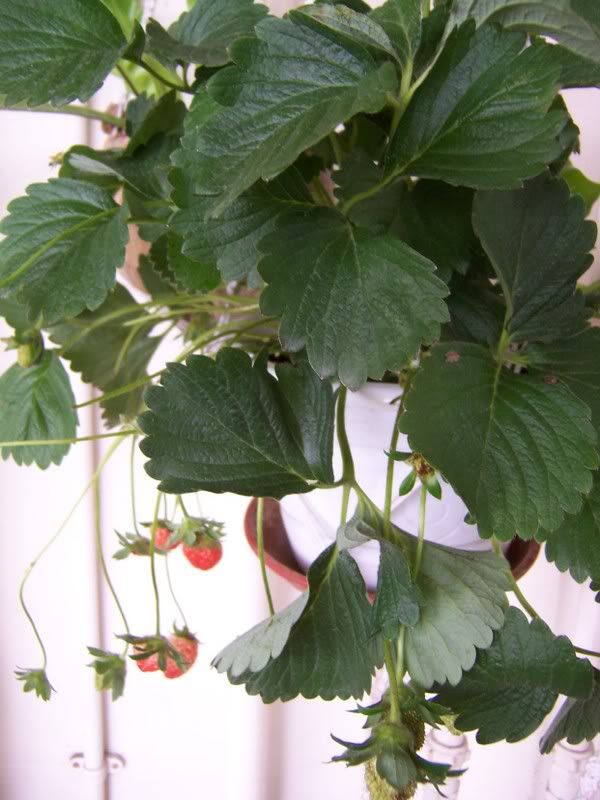 Posted at 1:22:53 pm by chatpolka
Eckhard


July 14, 2007 07:30 PM PDT



Enjoy with a little bit balsamico vinegar and green pepper. Delicious!

Author


July 15, 2007 02:59 AM PDT



So how do you do it?
Dip it in Balsamic Vinegar and eat it together with Green Pepper..... Or...
Mixed them like salad bar?
Name Martha


July 16, 2007 11:35 AM PDT



hmm... mustnt talk abt my idiosyncrasies on blog, (sob). they are pretty. u grew them in yr living room? i'll bring the balsamic, eve icing sugar n fresh cream n try just one. promise i'll keep my eyes open, hehe!
what else do u grow in yr garden?
Author


July 17, 2007 12:09 AM PDT



Oh...Martha....I'm sorry.
I grew them just beside my gate.
Hopefully they will flourish on.

I have Sweet Basil, Peppermint, Chilli (Chilli padi not growing any more...Sob), Spearmint, Promenganate and Kumquat.